News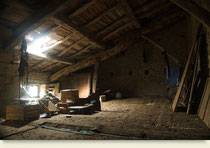 There's something going on up in the roofspace! 
Take a look at my public Facebook page or follow me on Twitter to see the ideas floating about inside the attic under my thatch, including notions on the world of freelance translation/editing/education/the future of Translation and Interpreting and any other useful things I come across from social media, as Chair of the ITI and by generally being nosy.
I have also saved links to some of my favourite sources of information below:
Institute of Translation and Interpreting News
Keep up with the Professional Body on Twitter.
Mediterranean Editors and Translators News
Society of Authors News